Security Blog
Alternatief voor Beperk Login Pogingen plugin?
WP Cerber Security is het best mogelijke en gratis alternatief dat uit de doos werkt
---
English version: Alternative to Limit Login Attempts plugin?

Het lijkt erop dat de plug-in WP Cerber Security dezelfde dingen doet als de invoegtoepassing Limiet Login Pogingen . Ja en nee. WP Cerber doet veel meer en het heeft meer flexibiliteit, meer controle, meer mogelijkheden. WP Cerber Security is het best mogelijke alternatief en vervangende vervanging voor limietaanmeldingspogingen. Het heeft een aantal uitstekende beveiligingsfuncties en werkt uit de doos.
Ik gebruik de plug-in Limit Login Pogingen al een tijdje voor mijn WordPress. Jarenlang was het een must-have WordPress-plug-in voor al mijn sites. Het belangrijkste nadeel van deze plug-in is dat deze niet meer dan vier jaar geleden is bijgewerkt. Het heeft compatibiliteitsproblemen die een toekomstig probleem worden als de plug-in niet actief wordt ondersteund.
Een betere Limit Login Pogingen plugin
WP Cerber is een professionele beveiligingsplug-in. Het beschermt WordPress tegen brute force attacks door het aantal inlogpogingen te beperken door middel van het loginformulier, XML-RPC / REST API-aanvragen of door het gebruik van authenticatie cookies.
Het biedt u de mogelijkheid om toegang te beperken met de Black IP Access List en de White IP Access List . Schop al die bots en hackers eruit.
Altijd verbeteren van beveiligingsalgoritmen
WP Cerber is een altijd verbeterende oplossing die bij elke release nieuwe beveiligingsfuncties krijgt. De auteur met zijn technische ervaring van wereldklasse herhaalt zich voortdurend op elk onderdeel van de beveiligingsalgoritmen van de plug-in, waardoor de plug-in bij elke nieuwe release slimmer en betrouwbaarder wordt.
De plug-in werkt vanuit de doos
Gewoon installeren en activeren. De plug-in begint met het onmiddellijk matigen van brute force-aanvallen. U kunt WP Cerber eenvoudig installeren in het WordPress-dashboard (Plug-ins -> Nieuw toevoegen) of uit de WordPress-repository van WordPress: https://wordpress.org/plugins/wp-cerber/
Hoe beschermt WP Cerber websites?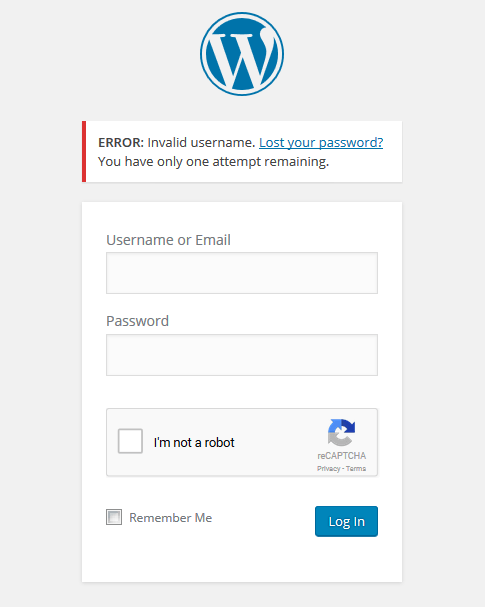 WordPress staat standaard onbeperkte inlogpogingen toe via het inlogformulier, XML-RPC of door speciale cookies te verzenden. Hierdoor kunnen wachtwoorden relatief gemakkelijk worden gekraakt via brute force-aanvallen. WP Cerber blokkeert indringers door IP-adres of subnet van het maken van verdere pogingen nadat een gespecificeerde limiet op pogingen is bereikt, het maken van brute force attacks of verspreide brute force-aanvallen van botnets onmogelijk.
Lees meer: Migratie van limietaanmeldingspogingen naar WP Cerber Security .