English version: How to safely reinstall WordPress

Het opnieuw installeren van WordPress is handig als sommige bestanden zijn gewijzigd of ontbreken, het is een veilige manier om beveiligingsproblemen met WordPress-bestanden op te lossen.
Klik in het verticale WordPress-adminmenu op "Dashboard" en vervolgens op het submenu "Updates". U gaat naar de beheerpagina 'WordPress Updates' zoals hieronder wordt weergegeven.
Klik op de knop "Nu opnieuw installeren". Hiermee wordt het downloaden en bijwerken van WordPress-bestanden gestart. Het proces is veilig en heeft geen invloed op websitegegevens. Meestal duurt het enkele minuten.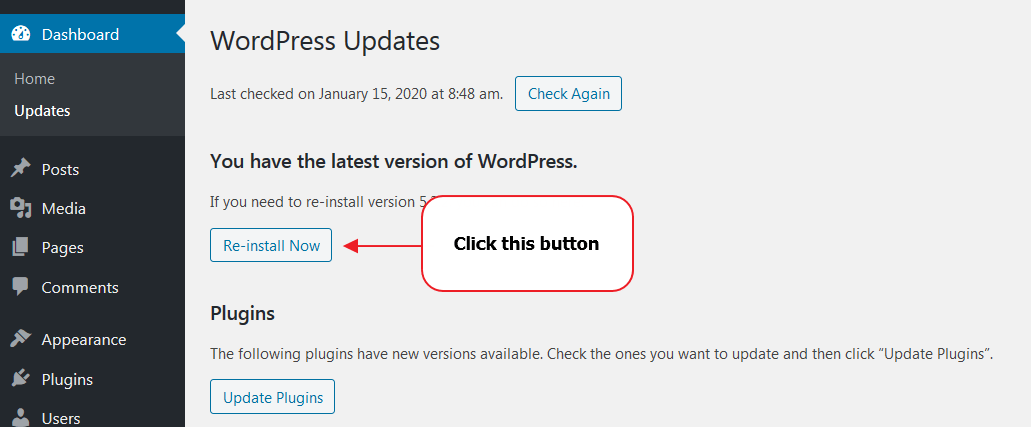 De professionele versie van WP Cerber Security herstelt automatisch gewijzigde of geïnfecteerde WordPress-bestanden, lees meer: Automatische opschoning van malware en bestandsherstel.