Reinstalling WordPress is useful if some files were altered or missing, it's a safe way to fix security issues with WordPress files.
In the vertical WordPress admin menu click "Dashboard", then the "Updates" submenu. It takes you to the "WordPress Updates" admin page as shown below.
Click the "Re-install Now" button. This will start the process of downloading and updating WordPress files. The process is safe and doesn't affect website data. Usually, it takes up to several minutes.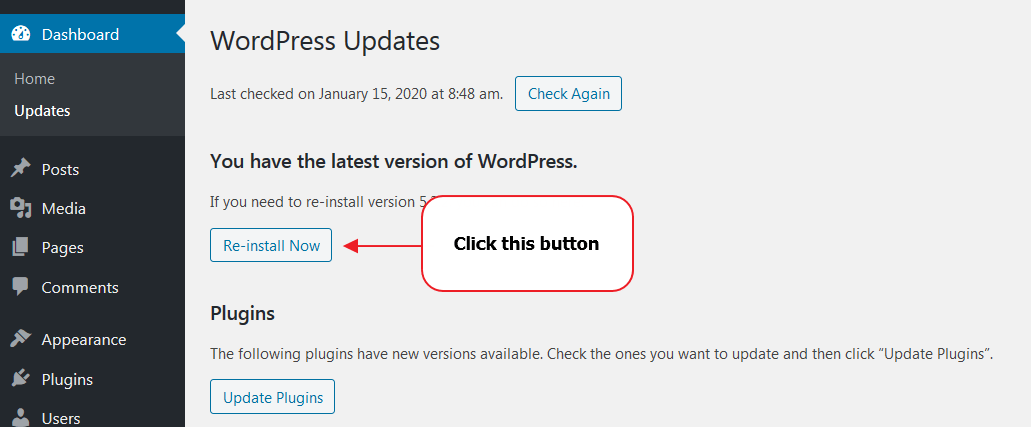 The professional version of WP Cerber Security automatically repairs altered or infected WordPress files, read more: Automatic cleanup of malware and file recovery.
Have any questions?
If you have a question regarding WordPress security or WP Cerber, leave them in the comments section below or get them answered here: G2.COM/WPCerber.