English version: How to safely reinstall WordPress

Ponowna instalacja WordPress jest przydatna, jeśli niektóre pliki zostały zmienione lub brakuje, to bezpieczny sposób na rozwiązanie problemów związanych z bezpieczeństwem plików WordPress.
W pionowym menu administracyjnym WordPress kliknij "Pulpit nawigacyjny", a następnie podmenu "Aktualizacje". Zostanie wyświetlona strona administratora "Aktualizacje WordPress", jak pokazano poniżej.
Kliknij przycisk "Zainstaluj ponownie teraz". Rozpocznie się proces pobierania i aktualizacji plików WordPress. Proces jest bezpieczny i nie wpływa na dane witryny. Zwykle zajmuje to kilka minut.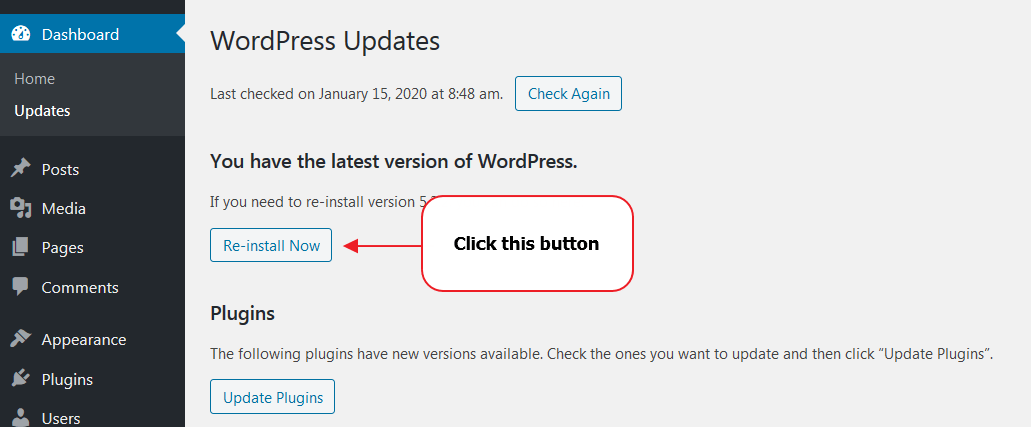 Profesjonalna wersja WP Cerber Security automatycznie naprawia zmienione lub zainfekowane pliki WordPress, czytaj więcej: Automatyczne usuwanie złośliwego oprogramowania i odzyskiwanie plików.